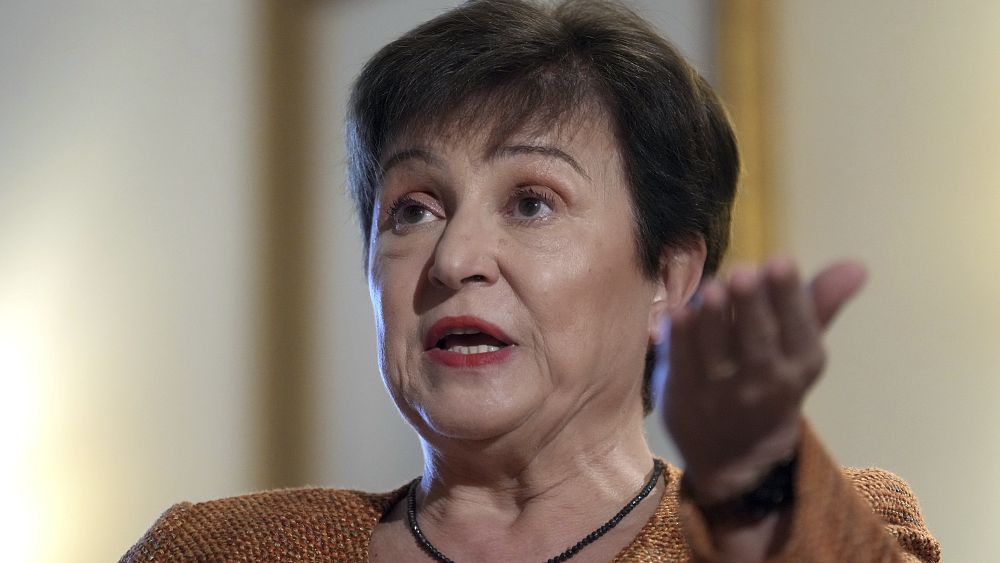 For a third of the global economy, 2023 is going to be a tough year as the main engines of global growth — the United States, Europe and China — all experience weakening activity, said the head of the International Monetary Fund.
The new year is going to be «tougher than the year we leave behind,» IMF Managing Director Kristalina Georgieva said on CBS's show Face the Nation on Sunday.
Economies around the world have come under pressure from the war in Ukraine, rising interest rates and prices, as well as COVID-19 cases in China, which have also slowed down production.
As a result, in October the IMF cut its outlook for global economic growth in 2023.
«We expect one-third of the world economy to be in recession,» Georgieva said.
«Even countries that are not in recession, it would feel like a recession for hundreds of millions of people,» she added.
What do shrinkflation, skimpflation and stagflation mean and are they worse than inflation?
'Half of the European Union will be in recession'
Georgieva said "half of the European Union will be in recession next year" and mentioned Europe's determination to become independent from Russian energy, despite having to cope with what could be a tough winter an increase in energy prices.
She also spoke about the need to support Ukraine financially.
So far, out to the international financial institutions, we have provided the largest amount of financing for Ukraine, $2.7 billion (€2.5 billion) in emergency financing, and we are working for 2023 to be a significant part of the support for Ukraine," she stated.
The IMF warns El Salvador to drop Bitcoin as a legal currency
'The worst is yet to come': IMF cuts global and euro area growth outlook
A difficult start for China
Georgieva warned that China, the second-largest economy, would see a difficult start to 2023.
«For the next couple of months, it would be tough for China, and the impact on Chinese growth would be negative, the impact on the region will be negative, the impact on global growth will be negative,» she said.
It comes as China has scrapped its zero-COVID policy and embarked on a chaotic reopening of its economy, though consumers there remain wary as coronavirus cases surge.
In his first public comments since the change in policy, President Xi Jinping on Saturday called in a New Year's address for more effort and unity as China enters a «new phase».
Her comments, however, suggest another cut to both China and global growth outlooks may be in the offing later this month when the IMF typically unveils updated forecasts during the World Economic Forum in Davos, Switzerland.
As COVID cases soar in China, so does the risk of a new variant
US Economy- 'Most resilient'
Meanwhile, Georgieva said, the US economy is standing apart and may avoid the outright contraction that is likely to afflict as much as a third of the world's economies.
The «US is most resilient,» she said, and it «may avoid recession. We see the labour market remaining quite strong».
Other economies
The IMF director also said high interest rates and the depleting dollar are devastating for many countries, such as Chad, Ethiopia, Zambia, Ghana, Lebanon and Sri Lanka.
She said the IMF must solve the debt problem in those countries.
"This is why at the IMF, we are working very hard to press for debt resolution for these countries," Georgieva said.
Нажмите, чтобы оценить статью!
[Итого:

0

Среднее значение:

0

]